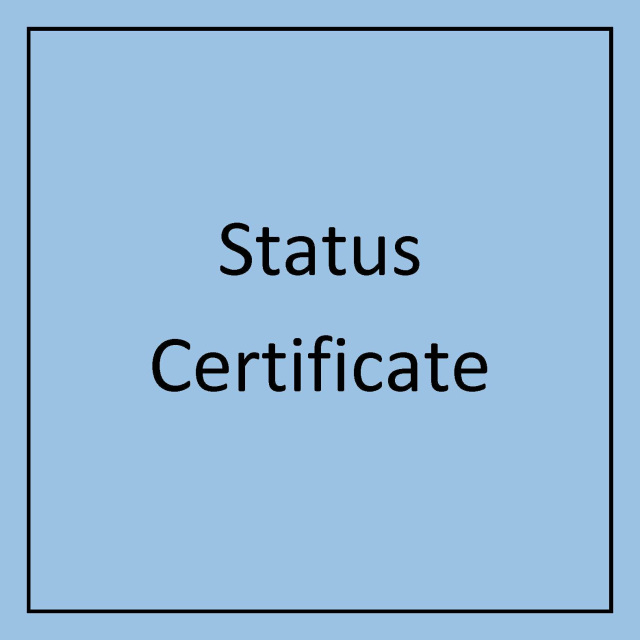 Status Certificates
Description
Order a Status Certificate for a Unit in a Condominium.
Ready for in-person pickup 10 days after payment.
A single copy printed and packaged for pickup.
Product upgrades are also available.
Status Certificate and Attachments (ex. Condo Fees, Special Assessments, Declaration, By-Laws, Rules and Regulations, additional House Rules, current Budget, last Financial Statement, current Insurance Certificate, last Reserve Fund Study, Minutes of the Last Annual General Meeting and additional inclusions as needed).

Please note that each unit requires its' own Status Certificate and that long or extended closings on real estate transactions often require a second Status Certificate to be ordered before the lawyers can complete the transaction.